Stills
»
Seat Leon WTC 'Bloodcar'
---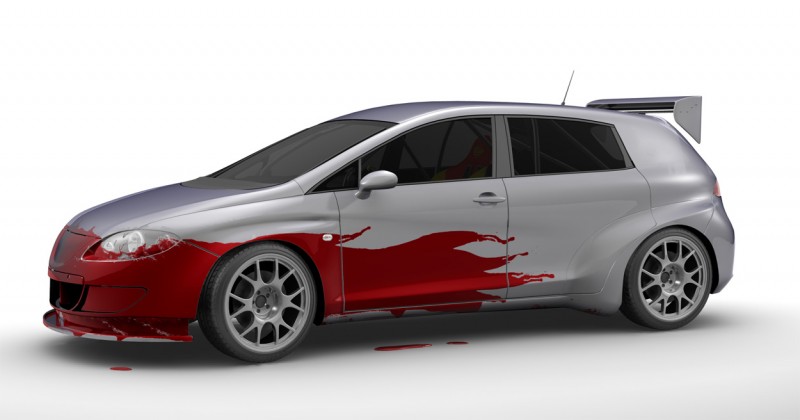 show original size
(1250x656px)

Client:
10 Advertising
Project: Seat Leon WTC 'Bloodcar'
Re-modeled this car from a model bought at Turbosquid: the front, side, rear spoiler, side windows were all changed to make it look less like the Leon: the end goal of this project was more to emphasize the blood on the car (it was for a road safety campaign in Belgium) than on what car it was.
The blood is supposed to be smeared over the front and side so as to hint at how many people it has killed because it was supposedly street racing. Yet they did want it to look like flames on the side... What can I say? ;)
Rendered in Mental Ray, even though I don't know much about it. The basic setup already included everything I needed, so I mostly re-did the diffuse texturing.